Your Professional Sheet Metal Machines Manufacturer
If you are lo0king for reliable sheet metal machines for your metal fabrication, KDM is your premier choice. KDM can custom different types of machines to custom your sheet and pipe for all kinds of applications. We can provide you sheet and pipe cutting machine, bending machine, drilling machine, pressure machine, shrink tip machine, hydraulic hose crimping machine and more.
Whether you need to fabricate the stainless steel pipe, galvanized pipe, aluminum profile, steel angles or any other plastic pipe or sheet. KDM can always satisfy your needs, we can provide you both standard machines and custom machines based on your detailed requirement, just send us your detailed requirement, KDM will give you the best solution.
Custom Any Sheet and Tubing Machine for Your Business
KDM is an ISO certified sheet and tubing fabrication machine manufacturer.  We have 50 workers, 6 engineers, and a 5000 square meters fabrication facility.
We have around 100 kinds of standard machines for sheet and tubing fabrication for your selection.  You can easily get the right machines to make your products.  We can also custom the sheet and tube fabrication machines based on your drawing, product sample, or simply according to the descriptions of your requirements.
Contact us now to custom your sheet and tube fabrication machines.
KDM Sheet Metal Machines & Pipe Fabrication Machine
KDM offer you one stop solution for all kinds of sheet and pipe fabrication machines.  Our standard machines are used to process pipes and metal sheets into your required shapes, lengths, angles and so on.  They are in stock, so you can get them once after your confirmation and payment.
For custom machines, please send us your details.  Our engineers will provide the concepts and drawings for your checking.
Search a Machine You Need >
Latest Projects for All Kinds of Industries
KDM machines are used to make parts in all kinds of industries such as the furniture hardware industry, construction material hardware, auto industry hardware, electrical equipment hardware, and so on.
Our sheet and tube fabrication machines are easy to use.  With simple manual instructions or teaching video we provide, your workers are able to operate the machines in several hours.  KDM machines are also efficient.  With KDM machines, you will make more products at the same time.  Contact us now to discuss your required machines.
All Kinds of Pipe Fabrication Machines
KDM produce all kind of pipe fabrication machines. These machines are widely used to make parts for different applications, such as furniture hardware, machinery tools, auto parts, industrial machinery and so on.
The best selling machines are hose crimping machines, hose cutting machine, tube bending machines and so on.  KDM also offer the custom pipe fabrications machines per your requirements.  For details, welcome to send us the details for checking.
Different Kinds of Sheet Metal Fabrication Machines
KDM offer all kinds of sheet metal fabrication machines for various sections.   We have about 25 kinds of standard sheet metal fabrication machines in stock, such as the sheet metal cutting machine, sheet metal bending machine, sheet metal rolling machine, sheet metal punch machine, sheet metal folding machine, sheet metal shear machine, sheet metal press machine and so on.
For special applications, we can custom the machine based on your requirements.  Contact us now for details.
Don't Take Our Words For It
Listen to What Our Customers Say About Our Machine and Service
I run a business to manufacture metal stairs in Chile, I find KDM on google and buy a tube embossing machine from them, the machine is run very well, and makes beautifully embossed tubing. This makes my stairs look great with the embossed tubing.
I am a factory of the metal mailbox in Canada, KDM is my first manufacture for sheet metal machines, I imported 3 sheet metal bending machine, one set of laser cutting machine from KDM, they quality was good and they helped a lot for my business.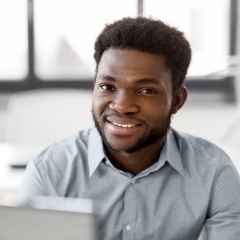 Jason is really a good guy, every time I need to buy machines, he will make zoom meeting and check what I need for my business, I bought over 50 sets of sheet metal machines and tube processing machines from KDM,
More Questions You May Have
We KDM provide you one stop solution for all kinds of sheet metal and pipe fabrication machines.
We aim to facilitate your production process and make your whole business easier and more successful.
We are looking forward to joining hands with you to expand the business together.
Jason