Your Trusted Rotary Tube Cutting Machine
KDM is one of the reliable suppliers of Rotary Tube Cutting Machine in China. We can assure you that we can reach your ideal, quality, performance, and other great features of the a machine. Just message us the details of it so that we can provide and satisfy your needs.
No hassle
Trustworthy Supplier
Provide Customer needs
Thoughtful Customer Service
Why KDM is an Expert Rotary Tube Cutting Machines Manufacturer
KDM is one of the reliable and trusted manufacturers of rotary tube cutting machines and it is one of the best machine choices. It can cut pipe safely, easily, quickly!
We can provide first-class machinery at a favorable price with excellent service and support to our customers. Message us so we can discuss your product specifications!
KDM

Rotary Tube Cutting Machines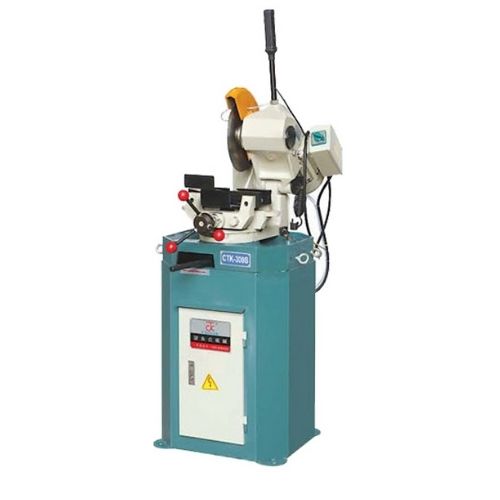 45 Degree Rotary Tube Cutting Machines
The machine is very easy to operate. It has extremely powerful functions that make it ideal for small lot flexible cutting requirements. The design of the machine also ensures low vibration, low noise, and long-time working.
Automatic Rotary Tube Cutting Machines
The machine is so much easy and faster than many traditional cutting methods. It can cut off a tube or pipe quickly without any waste or mess of the material.
CE Rotary Tube Cutting Machines
The machine has a high-strength machine head that makes the cutting speed high and has low noise and low pollution during cutting. The section is smooth and has no raw edge. It can be regulated on the left and the right for angular cut or mill slots.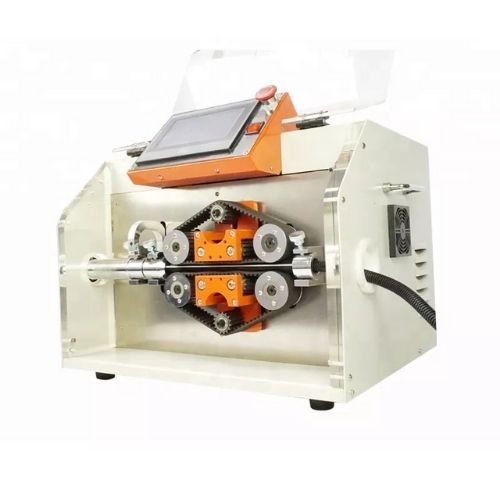 Circular Rotary Tube Cutting Machines
The machine vertical slides up and down and retracting cutters have long tool life and high sawing precision. It has a unique main clamp design, firm clamping force. It won't flatten the thin tube.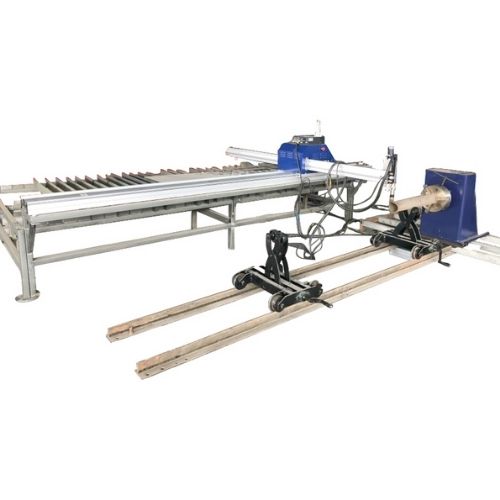 CNC Rotary Tube Cutting Machines
The machine has separated control of cutting and clamping, special-designed clamping method makes the clamping deformation very little, especially suitable for thin pipes and stainless steel pipes. The interface control provides user-friendly operations.
Customized Rotary Tube Cutting Machines
The machine is designed for metal cutting long corrugated tubes. It is a multi-group gear transmission suitable for heavy-duty cutting, stable accuracy; Suitable for sewing thin tubes, furniture tubes, sports equipment tubes, high efficiency.
Full Automatic Rotary Tube Cutting Machines
The machine is so simple and intuitive to operate. It is suitable for any type of tube or pipe like stainless steel, aluminum pipe, copper pipe, carbon steel, and PVC pipe. It has low noise and high speed.
High Precision Rotary Tube Cutting Machines
The machine has very high precision for cutting any time of tubes or pipe. It can cut stainless steel, carbon steel, aluminum, copper, titanium, nickel, and other metals.
High Speed Rotary Tube Cutting Machines
The machine features its high speed. It is perfect for cutting tubes up to 3 diameters. Also, it chucks automatically adjusts for tube size which is great and it doesn't break loose.
Manual Rotary Tube Cutting Machines
The machine cuts accurately and faster than the band saw and bow saw. It is mainly used in a variety of hardware products like stainless tubes or pipes. Using this, work improve efficiency.
Semi-Automatic Rotary Tube Cutting Machines
The machine uses a single solid blade instead of a saw with teeth like other rotary cutting machines. So it has no mess. And to make it a semi-automatic process, you can equipped automatic length gauges.
Stainless Steel Rotary Tube Cutting Machines
The machine does not dent, crack, break, or pit easily. It last long because of its resistance to corrosion and rust. Also, the machine cuts powerful and the blade is durable. The cutting scraps are treated together and the maintenance is easy.
KDM Rotary Tube Cutting Machines
For better and safer machinery, KDM can offer and can satisfy your needs. We are the best and perfect partner if you're looking for safe Rotary Tube Cutting Machines for your business! KDM manufactures a safe machine to assure the safety of every machine operator.
KDM creates high-quality and has great performance Rotary Tube Cutting Machines. Our machines like Rotary Tube Cutting Machines passed a very strict quality control process to assure our customers that we have the best quality and durability.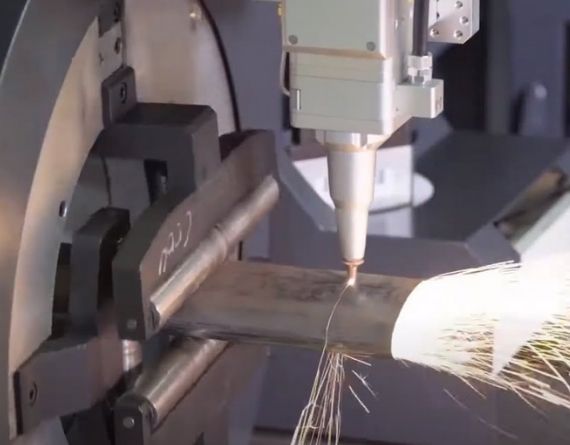 Popular KDM Sheet and Pipe Processing Machines for Your Business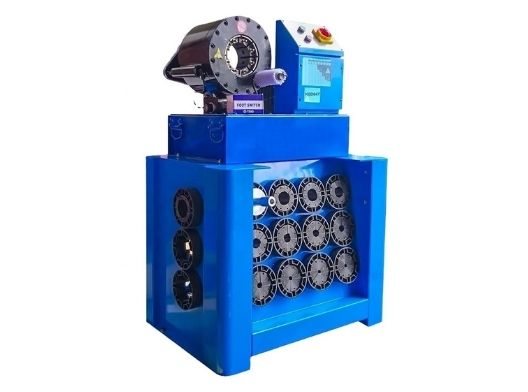 Hydraulic Hose Crimping Machine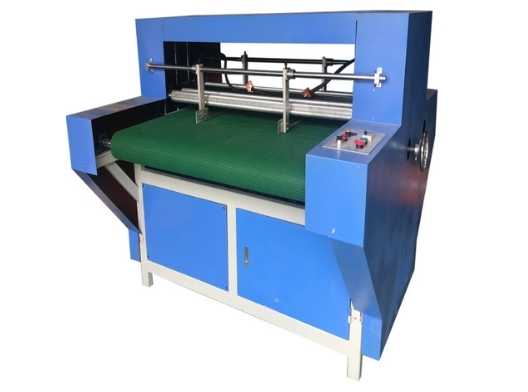 Sheet Grooving Machine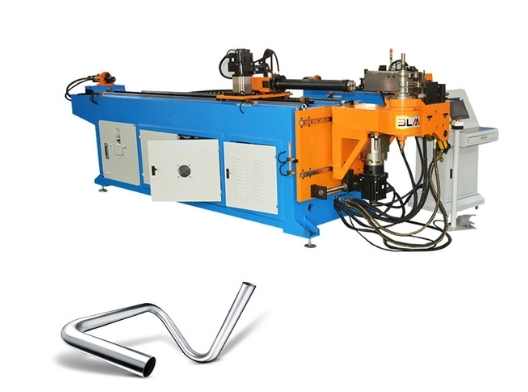 Pipe Bending Machine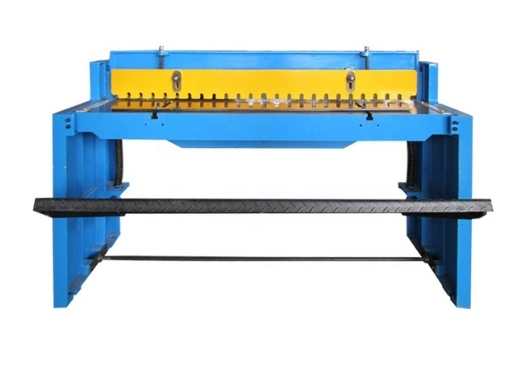 Sheet Metal Shear Machine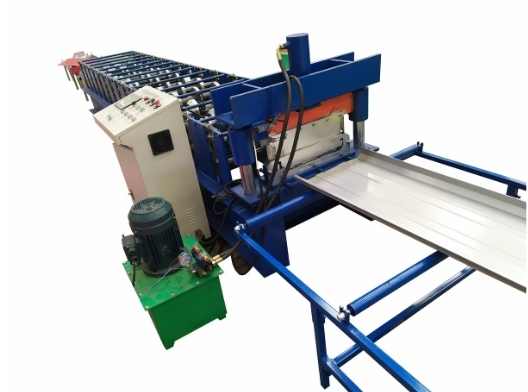 Sheet Metal Forming Machine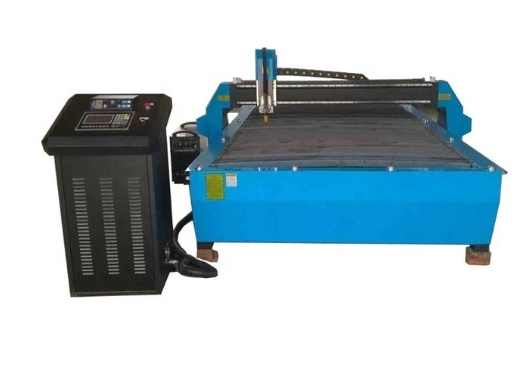 Sheet Metal Cutting Machine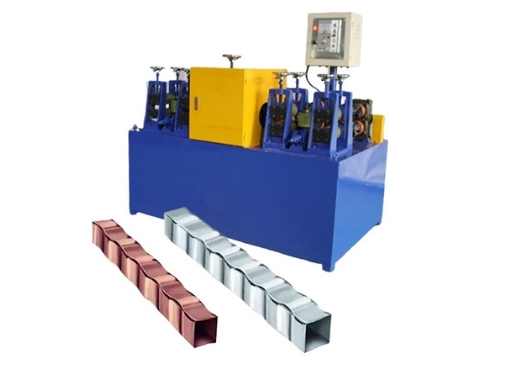 Tube Embossing Machine
Tube Punching Machine
KDM -Your Professional Aluminum Profile Cutting Machine Manufacturer
KDM – Your Reliable Rotary Tube Cutting Machines Supplier in China
KDM undertakes to offer the best and most technologically advanced equipment that is directed to enhancing efficiency and productivity in your operations. Our products are widely known by users and can meet customer needs.
One of the equipment or machines that we can offer is Rotary Tube Cutting Machines. It is easy to operate and the interface control provides user-friendly operations. The advantage of our machine is the cut-off is smooth and has a clean cut. We provide cutting machines with high speed, high precision, and economic models according to your needs.
We KDM is a manufacturer, and we are dedicated to tube cutting equipment manufacturing. Our well-equipped machine, complete after-sale service system, and excellent quality control system on all stages of production enable us to satisfy our customers.
Customers who are looking for Rotary Tube Cutting Machines from China will find comfort and satisfaction at KDM as we usually attach special importance to the quality of the machines that we offer.
We will supply to our customers suitable and trustworthy machines. We continuously devote ourselves to supplying intelligent, practical Rotary Tube Cutting Machines and completed technical services to our customers so we can provide a high-quality machine.
KDM customer service has strict control but thoughtful, you can talk to our experienced staff members. They are always available to discuss your requirements and ensure full customer satisfaction. If you have any questions about our machines or seeking engineering assistance for your application, you can talk message us about your sourcing requirements so we can assist you. Our customers old or new are welcome to contact us.
.